Hong Kong lawmakers fight over extradition law
---
Fighting erupted in Hong Kong's legislature on Saturday over planned changes to the law allowing suspects to be sent to mainland China for trial.
Several lawmakers were injured and one was taken to hospital as politicians clashed in the chamber.
Critics believe the proposed switch to the extradition law would erode Hong Kong's freedoms.
But authorities say they need to make the change so they can extradite a murder suspect to Taiwan.
One pro-Beijing lawmaker called it "a sad day for Hong Kong".
Pro-democracy lawmaker James To originally led the session on the controversial extradition bill but earlier this week those supportive of the new law replaced him as chairman.
Tensions boiled over on Saturday, with politicians swearing and jumping over tables amid a crowd of reporters as they fought to control the microphone.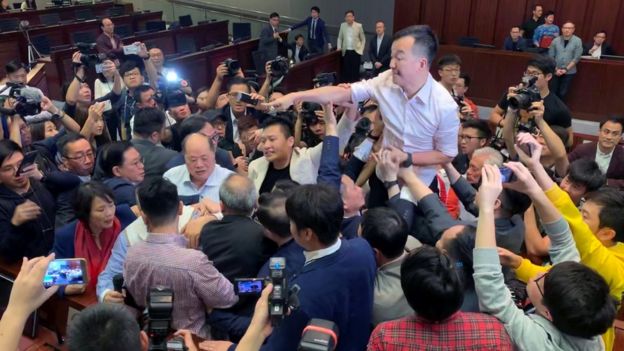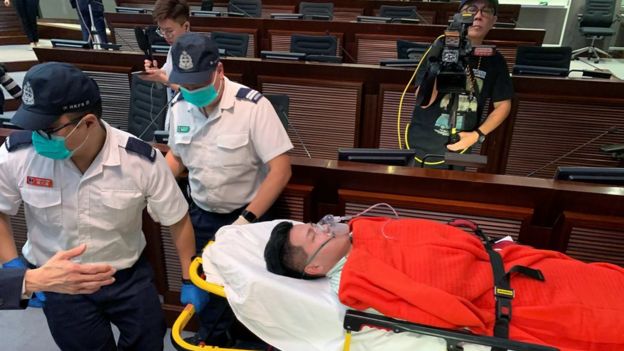 Pro-democracy legislator Gary Fan collapsed and was carried out on a stretcher, while one pro-Beijing legislator was later seen with his arm in a sling.
Image copyright: REUTERS
Source: BBc
---