Worst flooding in decades sweeps away homes and animals in Australia
---
Homes, roads and livestock have been washed away or cut off in Australia as the country faces its worst flooding in decades.
Parts of New South Wales have seen almost 1m of rain and more is forecast with the peak coming on Tuesday.
Thousands of people have been evacuated and troops deployed as the government warned the floods were extremely dangerous.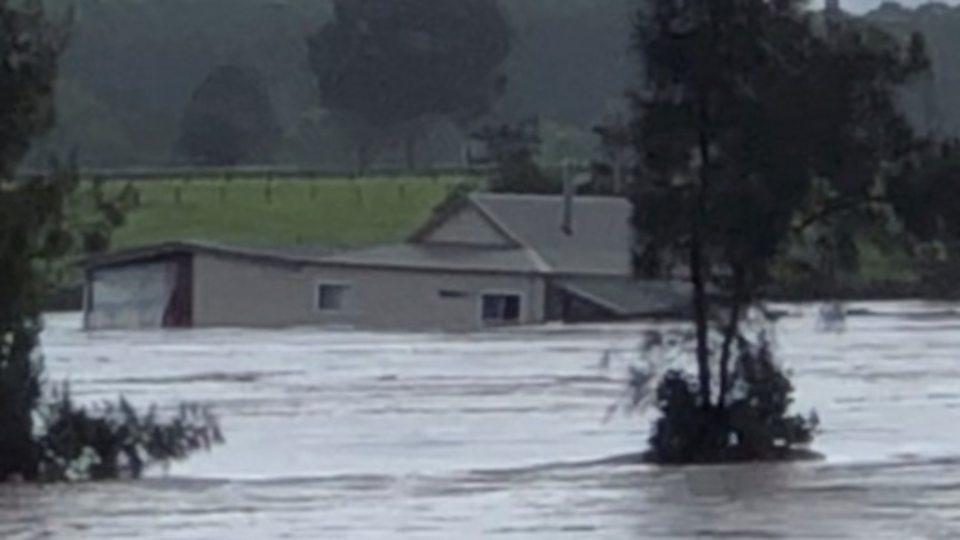 Millions in most of the country are under weather warnings.
No deaths have been reported which New South Wales (NSW) Premier Gladys Berejiklian called a "miracle given what we have been through". Prime Minister Scott Morrison told MPs there was "serious risk still ahead"
Some 18,000 people have been evacuated so far in the state, including a 37-year-old woman in labour who was airlifted after being trapped by the flooding west of Sydney .
Spiders and snakes attempting to escape the floodwaters have been seen swarming inside resident's homes.
In one village south of Port Macquarie 889mm of rain was recorded between 9am Thursday and 9am Monday.
Scott Donnellan, a Presbyterian minister in Port Macquarie, told the BBC some people had toughed it out when the evacuation orders came but had to "abandon ship" when the water reached waist height.
He said the community was pulling together but was expecting "one final punch" from the weather.
The heaviest rainfall for the worst-affected state of NSW is expected overnight into Tuesday morning, as two major weather systems collide. The southern coastal areas could be the worst hit this time.
A tweet put out by Australia's Bureau of Meteorology said an area as large as Alaska – stretching from the NSW coast back to the Northern Territory – was now being affected by weather warnings.
In all, 10 million people are under warnings in every state and territory except Western Australia.
A low pressure weather system that has been inundating the NSW coast for days has now been met by another weather system inland that is moving east.
The bureau has forecast "increased rainfall, strong winds, damaging surf and abnormally high tides" in New South Wales on Tuesday.
"It may have been going for days but unfortunately this situation is far from over," the bureau tweeted.
Its flood manager, Justin Field, said: "I've been a flood forecaster in the bureau for 20 years and this is probably the worst flooding that I've experienced and I've had to forecast.
"We've got a flood watch that covers all the way from the Queensland border down to the Victorian border."
PM Morrison told MPs on Monday: "Across NSW, 1,400 first responders have conducted over 700 flood rescues and responded to over 7,500 requests for assistance."
He added: "This is an ongoing situation that is evolving and is extremely dangerous."
---